Development & Quality Control
ROHM MECHATECH's Dies and Leadframes reinforce ROHM's integrated semiconductor production.
Sophisticated development system and high-quality productivity
The strength of ROHM MECHATECH relies in the fact that the company is highly experienced in Tooling fabrication and can boast excellent design and development capabilities. Extreme high-precision processing technologies cultivated under Dies and Mold for in the semiconductor industry are being adopted in other fields. We are able to meet customer requests perfectly in all phases, including the design phase. We are also ready to present suggestions regarding the functions and mass production of packages.
With fully featured production systems, we deliver high precision, high-quality products, including mass-production Dies for line production and prototype Dies for limited production.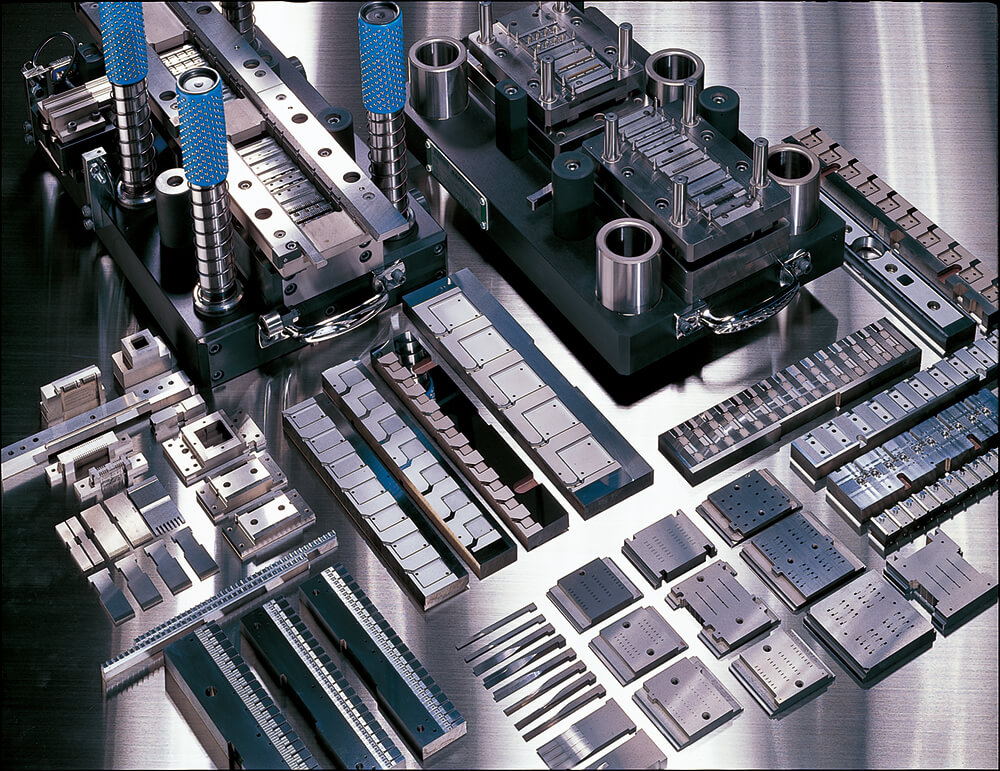 Precision processing technologies of ROHM-standard quality
As a ROHM Group member company, ROHM MECHATECH backs up ROHM CO., LTD., A global chipmaker, by supplying semiconductor Dies and Leadframes. As ROHM MECHATECH's sophisticated technologies and development capabilities are becoming better known, the company is recently having more opportunities of serving customers who are not members of ROHM Group. With its precision-processing know-how that has been honed over many years, the company intends to serve a wider variety of customers.
Advancing fine-processing technologies
Semiconductor packages are having more pins at a narrower pitch, and technologies are advancing extremely rapidly. To keep up with these changes, we are required to develop new fine-processing echnologies. Using the most advanced facilities in combination with outstanding human expertise, ROHM MECHATECH has realized high precision at a submicron level in grinding and electrical discharge machining.
Experts' Skills 1
Challenge extreme high precision, 2 micron clearance
The most critical thing about Dies is the clearance between the Die plate and Stripper plate. For example, even for a Die of one meter in length, producing it is very difficult because it should be assembled with the X-Y position precision retained to 2μ. ROHM MECHATECH's experts are committed to realizing such extreme high precision processing. Using their judgment to the full, they adjust the clearance of each product with extremely sophisticated professional skill.
To produce good Dies, the raising of processing precision is not always sufficient. ROHM MECHATECH's quality is always backed up by human experts.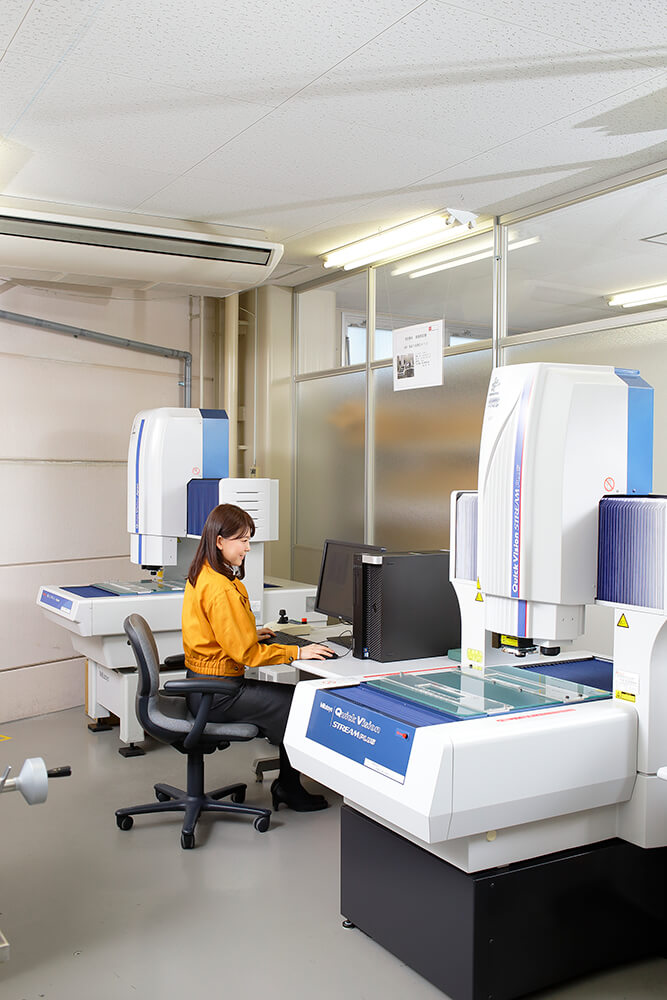 Products
7 Days Experimental Service
Fastest Service in this industry, able to provide sample within 7 days only!
It takes 7days only to provide sample upon drawing of such as Leadframe, MOLD, FL(may vary depending on the specification)
More details