Leadframes Production
Mass-producing lead frames compliant with high-pin count and narrow pitch semiconductors
Our consistent mass-production technology supports high-quality Leadframes
Producing all types of lead frames
Semiconductors require an ever-expanding variety of lead frames to operate. ROHM MECHATECH supplies high-precision, top quality, mass-produced lead frames, with services ranging from die design and production to stamping die assembly.
Punching width in minimum 80µm
Stamping Die is skillfully assembled using high-precision components developed in-house. ROHM MECHATECH can meet our customer's various requirements with advanced Die development and production capabilities and mass-production stamping technology.
Meeting all Leadframes needs
The Leadframes of semiconductor devices, such as ICs, transistors and diodes, are becoming increasingly diversified and are required to be higher in precision. ROHM MECHATECH has a cohesive mass production bases from design, fabrication, assembly, up to Leadframes production all in house.Together with overseas production bases, it enables to providestable product supply.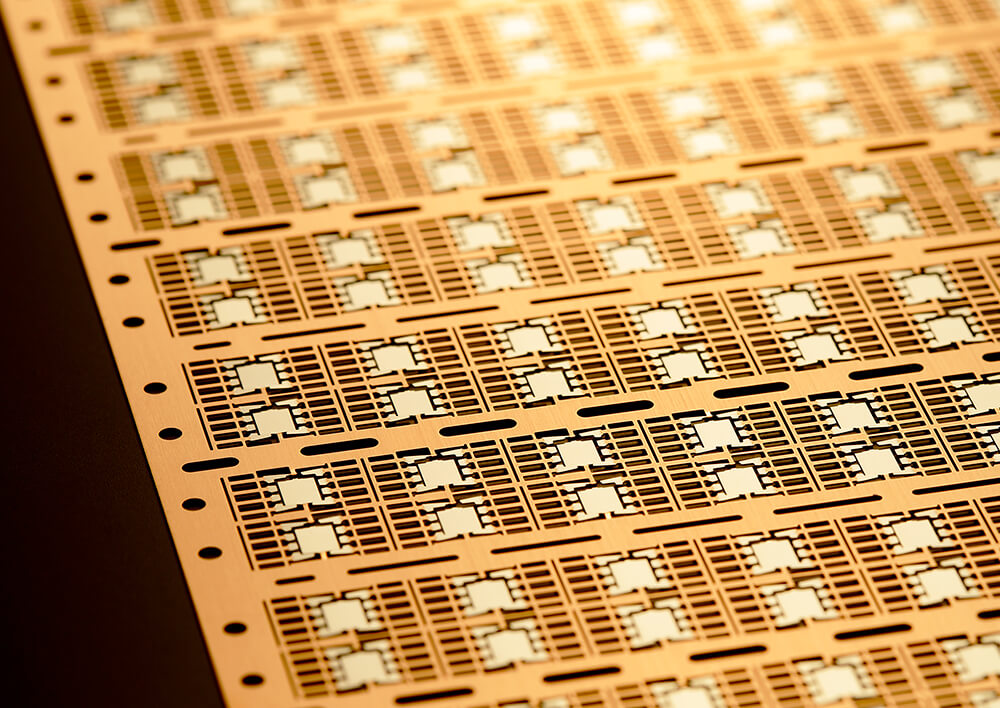 Monolithic ICs

Laser Diodes

Transistors

Tantalum Capacitors
LSI

Transistor

Diode

Tantalum Capacitors

LED
Laser Diode
Cap

Stem
(/header,base)

Slim
(Resin Stem)
Stamping Process
Production bases in Japan and overseas have large-scale facilities that can mass-produce Leadframes. The sufficient capacity enables us to satisfy with customer needs promptly.
Plating Process
ROHM MECHATECH employs a variety of high-precision plating processes such as Spot-Ag, PPF plating, and Barrel Au plating meet customer needs.
Experts' Skills 3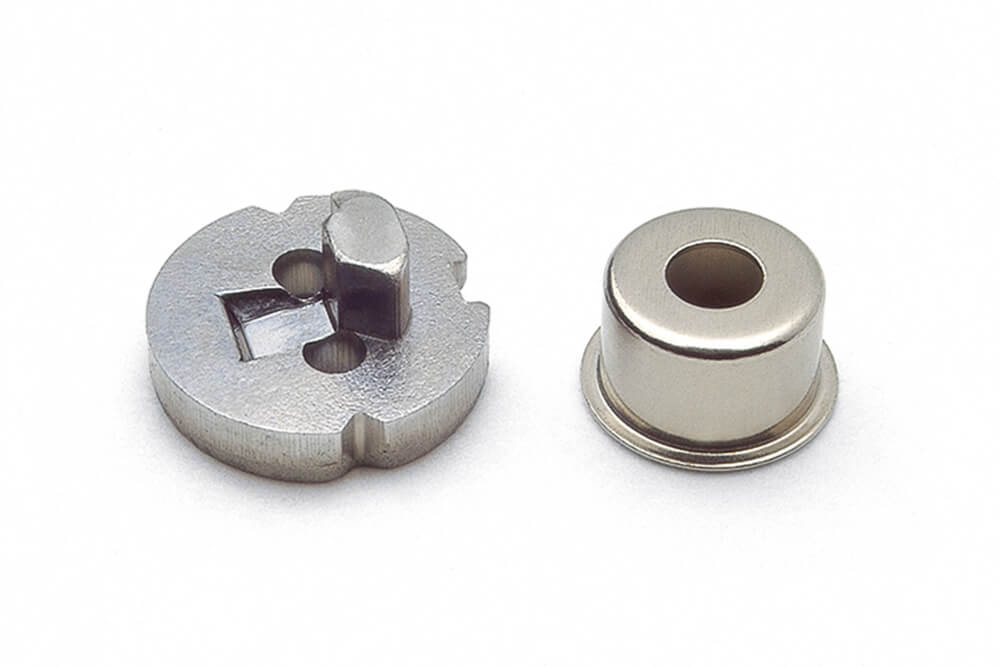 Technologies for mass production using forging and drawing
Stamping Dies are produced by hyperfine processes, such as forging, drawing, bending and extraction, all of which requires special know-how. The mass-production of stamping Dies is difficult. Under such circumstances, the mass-production technology developed by ROHM MECHATECH, which is based on the laser stem (/ header, base), is useful only when excellent die maintenance support is available. It is rated as one of the world's highest technologies of this kind.
7 Days Experimental Service
Fastest Service in this industry, able to provide sample within 7 days only!
It takes 7days only to provide sample upon drawing of such as Leadframe, MOLD, FL(may vary depending on the specification)
More details